Best months to see northern lights!
What is the best time to visit Lapland? When should I travel to Lapland? What months have the highest chance to see the northern lights? Read further!
Northern lights are visible in Lapland for a period of over 8 months, from early August until late April. Technically speaking, the aurora activity happens all-year-round, however, due to bright summer nights and Midnight Sun, the auroras are not visible during summer time. Due to short nights, there is less chance to see the auroras during the first and last couple of weeks of the season. This is why I recommend coming to Lapland to see the auroras from the first week of September until the second week of April.
The aurora activity is not the same during different months. It peaks twice a year, in autumn and spring. The so-called "Equinox Effect" boosts the northern lights activity for a period of several weeks in a row, making September, October, March & Early April the best months for auroras. The Equinox Effect has been proven statistically & scientifically, and I confirm with my own experience that this is indeed the best time.
Of course, it is also possible to see good auroras in other months, like November, December, January, February in particular. However, there is just something magical about the Equinoxes, when aurora seems to be coming to you, instead of running away from you!
Read more if you want to know what chances each month brings: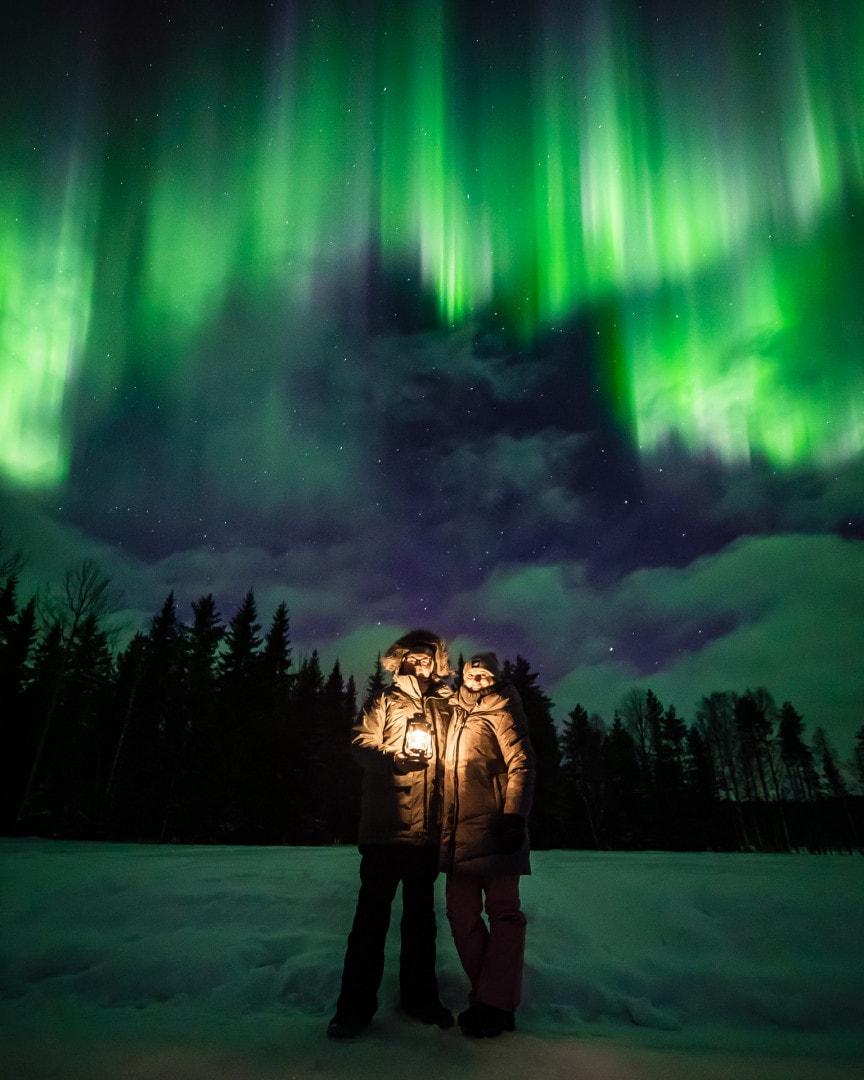 The aurora activity peaks twice a year, in autumn and spring. "The Equinox Effect" boosts the northern lights activity for several weeks in a row, making September, October, March & Early April the best months for auroras.
The Start of the Aurora Season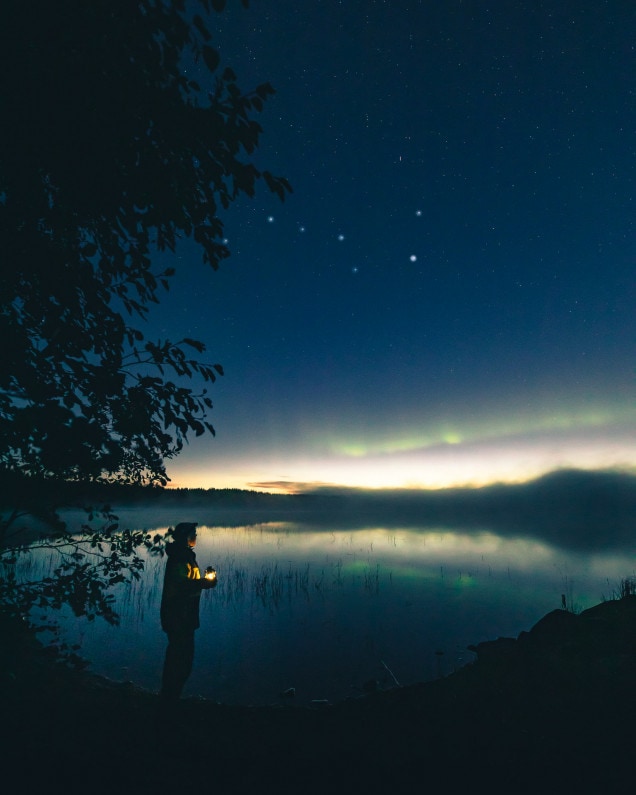 August is when the night returns to Lapland after the summer break. The transition is slow, and with each night it becomes a little bit little darker.
During the 1st week of August it is still too bright to see anything. However, starting from 2nd or 3rd week you can see a glimpses of aurora. The earliest  night that I saw auroras was on the 8th of August 2022. This is probably due to the Solar Maximum because in previous years, I often I had to wait until 15–20 August to start the aurora season.
First auroras are always very exciting to see, even if they appear less vibrant. In Mid-August, part of the sky stays bright throughout the whole night due to proximity of the Sun to the horizon, which can make aurora less visible.
Only around the 4th week of April aurora returns in full strength. This is when there is already a few hours of real darkness, and aurora looks more colourful. In end-August you already have good chances to see the northern lights, and this is when I start the aurora hunting tours!
September is one of the best months to see auroras, and for many reasons!
First of all, September usually has some amazing aurora activity. Higher aurora activity happens thanks to The Russell-McPherron Effect which manifests itself twice a year, around equinoxes. This is when Earth's axis of rotation relative to the Sun is allowing for more solar wind to enter the atmosphere. As a result, the northern lights can be seen more frequently, and they often look more spectacular. I have experienced this myself every autumn & spring over the span of over 10 years of my aurora hunting adventures! 
Another reason for September being amazing is the weather. It's not as cold yet as in winter, and daytime temperatures are around +5…+15°C (41…59°F). Even at night time it is relatively warm, usually around 0°C (32°F), and there is no snow. If you don't want to experience super cold temperatures of winter, like -25…-35°C (-13…-31°F), September might be the right season for you! As a bonus, you can also enjoy the beautiful fall colours of Lapland.
Third reason is that all the water is not frozen yet. The rivers and lakes are still free of ice and, giving an amazing opportunity to photograph aurora reflections in the water. For these reasons September is such a crazy month for auroras!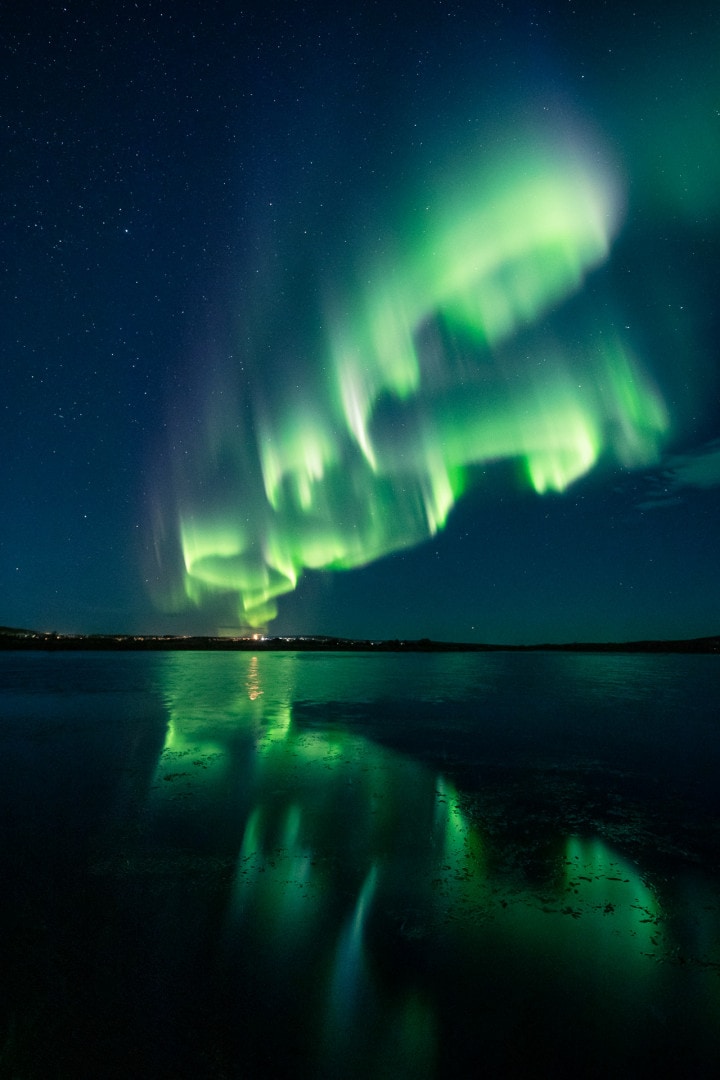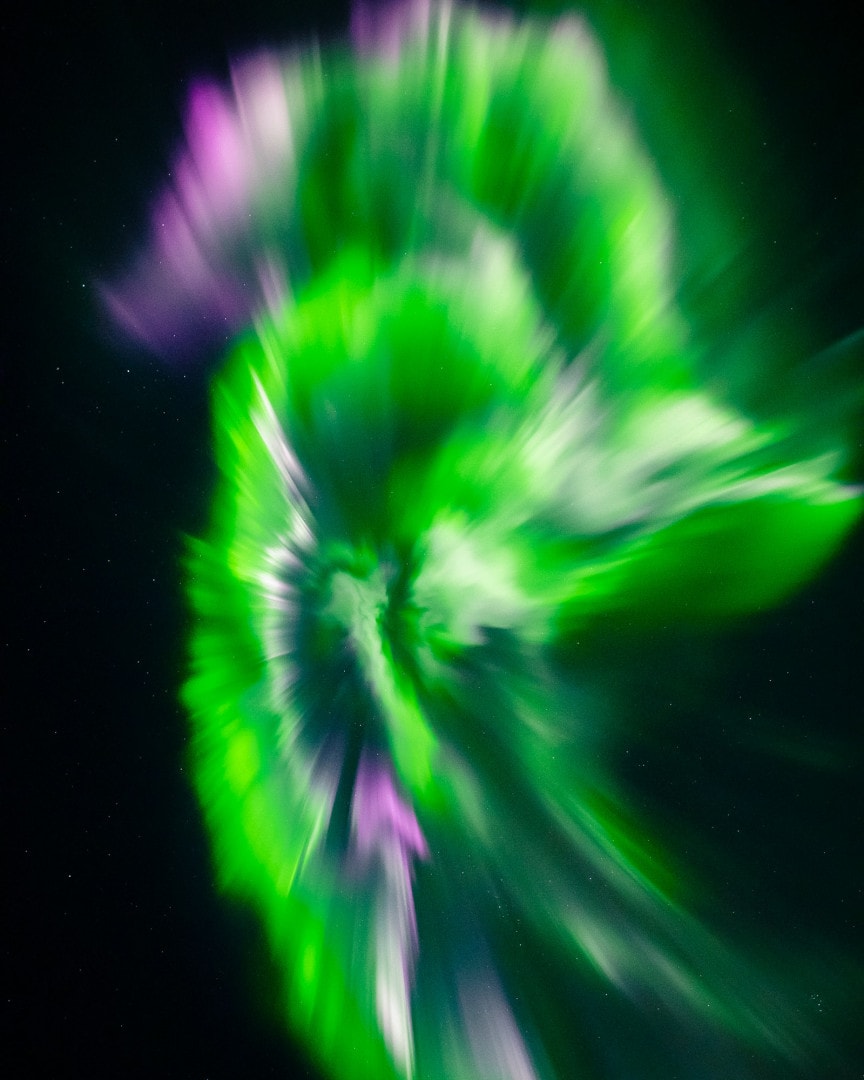 October is absolutely amazing for auroras. As "The Equinox Effect" lasts many weeks, October gets a good share of action. Statistically speaking, it's even slightly more likely to see big auroras in October than in September. This has been proven by decades of observations and statistics.
Indeed, according my experience, some of the craziest and most memorable auroras of the season happen right in October. The exact dates of aurora storms is hard to predict, but there is usually at least a couple of them when the auroras are dancing all around the sky, all night! And even if it's just a "regular night", aurora can put up quite a nice show.
In October it becomes cooler, and night temperatures might go down to –5…–10°C (–23…–14°F). You might feel like freezing, but don't worry — warm overalls and good winter boots are included in my tours! I recommend also start putting warm wooden underwear and long-johns. In October there might be some occasional snowfalls, but usually permanent snow comes later in November.
November, in my experience, is the toughest months for aurora hunting. The main problem is the weather, but aurora activity can also be challenging.
The strength or auroras goes down, as there is no more Equinox effect. Seeing big auroras is, of course, possible in November too, but less likely than in September-October. Small auroras  are more common.
At some point in November it starts to snow quite a lot, and snowfall can continue for many weeks. To escape the clouds, we go up to 500 kilometres away from Rovaniemi (and back). Sometimes, we wander into the very North of Finnish Lapland, or Swedish Lapland, and our success rate is over 95%! 
However, you have to be very modest about aurora expectations in November. Even seeing a lonely arch in the sky for a few minutes can be considered a good achievement. Anything bigger that this — a lucky surprise!
On some nights, it's just too cloudy for aurora hunting. This can happen at any month, however, more often in November. For these reasons, if possible I recommend choosing other months than November for seeing the northern lights.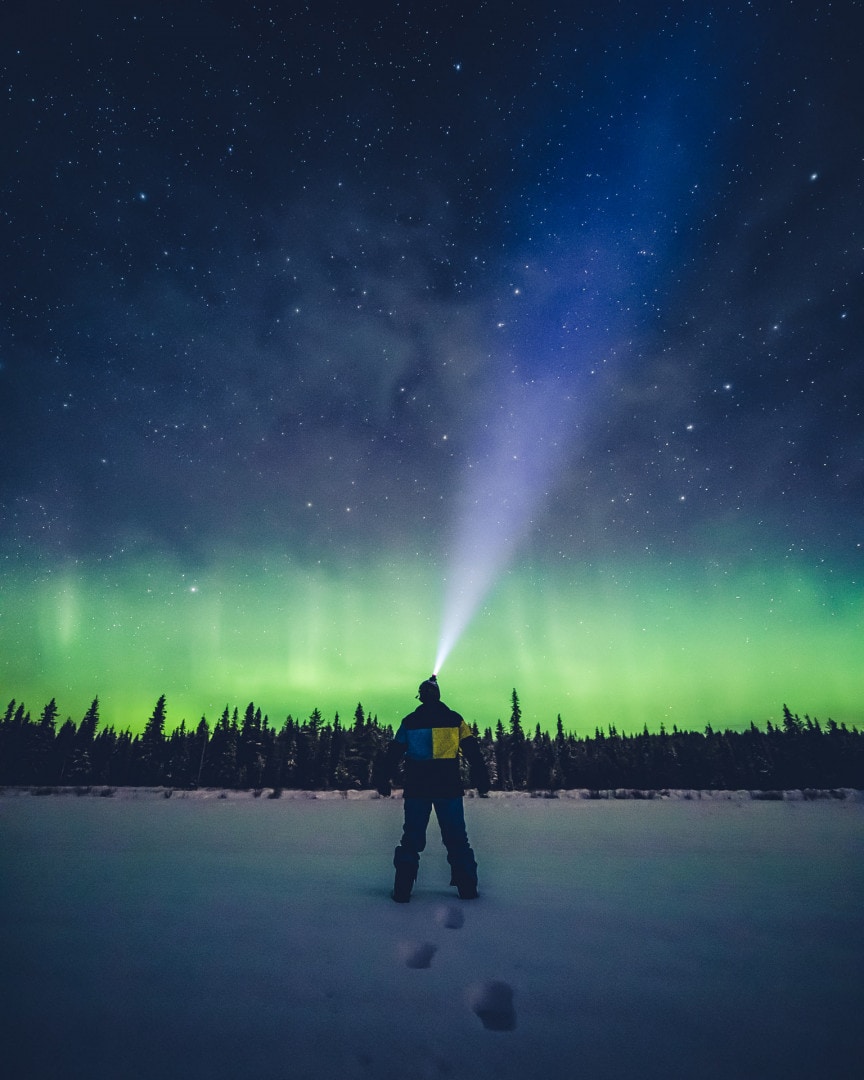 December is a good month for aurora hunting, but it has its challenges. As in November, it can still be quite cloudy, however, when the colder winter begins, the weather becomes more favourable for auroras. Cold air helps to clear the sky from the clouds, but the exact timing of cold winter is hard to tell, as it varies year-to-year.
We usually do many successful tours in December, but it often requires lots of work — driving long distances to find clear skies, and staying out in the cold for many hours. This is why I don't recommend taking kids on the tour, as the temperature often goes below –20°C or even –30°C (-4…-22°F). Adults can handle long nights and cold weather better, especially with the warm winter boots and overalls that I provide.
Keep in mind that December & Christmas is a very popular time for tourism in Lapland. This is when the prices for accommodation, flights and other services are skyrocketing. My tours in December are usually quite full, and I recommend contacting me well in advance. If you want to experience winter, but avoid the busy time, I recommend travelling to Lapland in January, February or March.
December is the time when the polar night or "kaamos" begins in Lapland. The days are very short with just 4–5 hours of daylight. Dawn is at 10AM, and by 4PM it is dark again — it's a unique experience! Polar night makes it possible to see auroras very early, like 6-7 PM, but it requires strong activity. It's more likely to see them after 9–10 PM.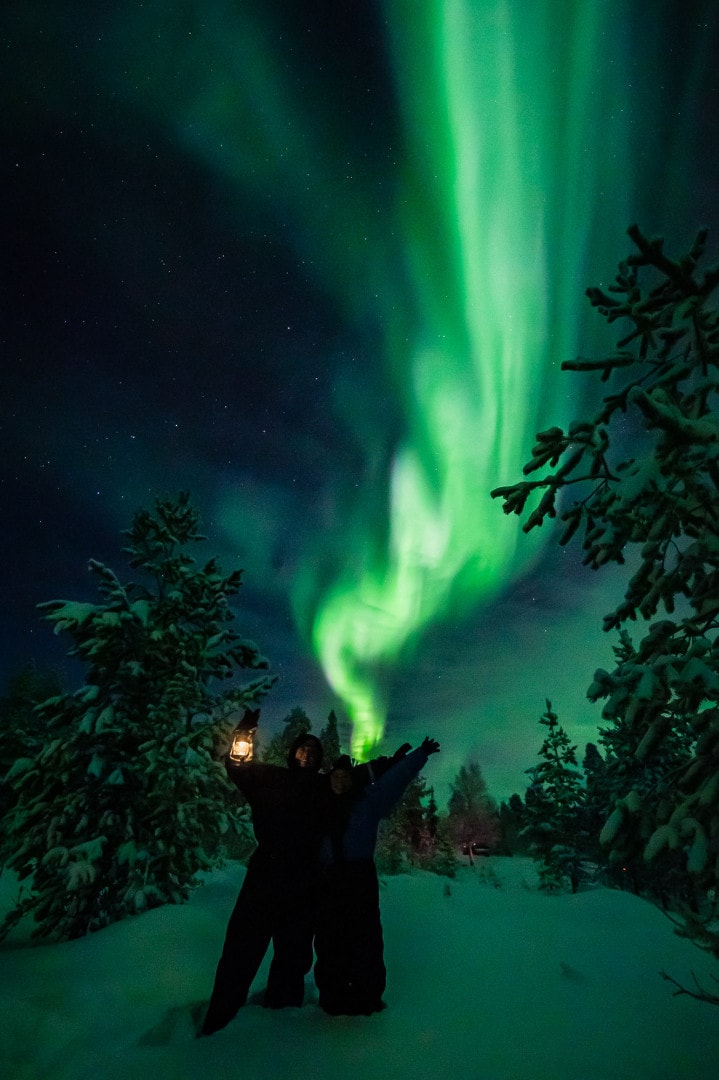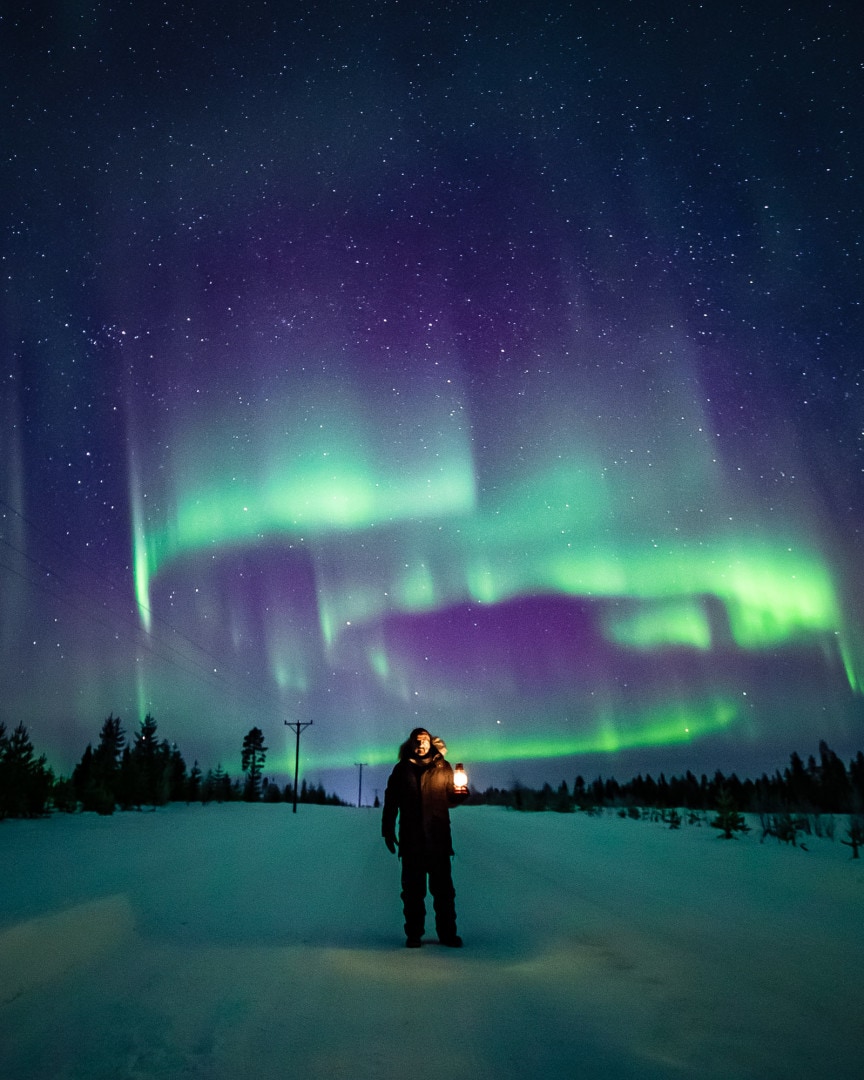 January is the "classic" aurora hunting month. It is cold, snowy, and the auroras dance quite often. On many nights, you can see the very typical auroras in the form of the arches above the snowy trees. Sometimes, you can also see medium-strong auroras which are rising high in the sky. Big auroras and aurora storms are more likely than in November & December. 
January is one of the coldest months in Lapland. The Polar night is here, and the days are short. On some nights, the temperature goes down to –35°C (–22°F), but that doesn't stop us! We stay out in the cold, waiting for auroras to happen. In January, it often requires patience to succeed. You'll get warm overalls & winter boots for the tour, but I also recommend putting some long sleeve shirts, technical underwear, sweater, and wooden socks underneath the equipment provided. We also can run the car and warm up inside. 
Despite the cold weather, Rovaniemi often tends to stays cloudy & snowy. This is not a problem for us, because each night we choose the places according to the weather. The drive can be long, but it's all worth it!
February is a transitional month between winter and spring. This means two things:
The Polar Night ends, and the days are becoming longer and sunnier. The amount of snowfall decreases, and finding clear skies & aurora becomes a little bit easier. 
In February, there are many beautiful nights with auroras, and medium-strong auroras are frequent. Chances for big auroras increase, compared to November-December-January. The closer we get to the Spring Equinox, the more likely it is to see huge auroras, and there could be even an aurora storm happening towards the end of the month.
February is a great month to travel to Lapland! There is plenty of snow, and trees are usually still covered with it. All of the winter activities are running, and it still feels like "true winter", but in terms of tourism, it is less busy than in December.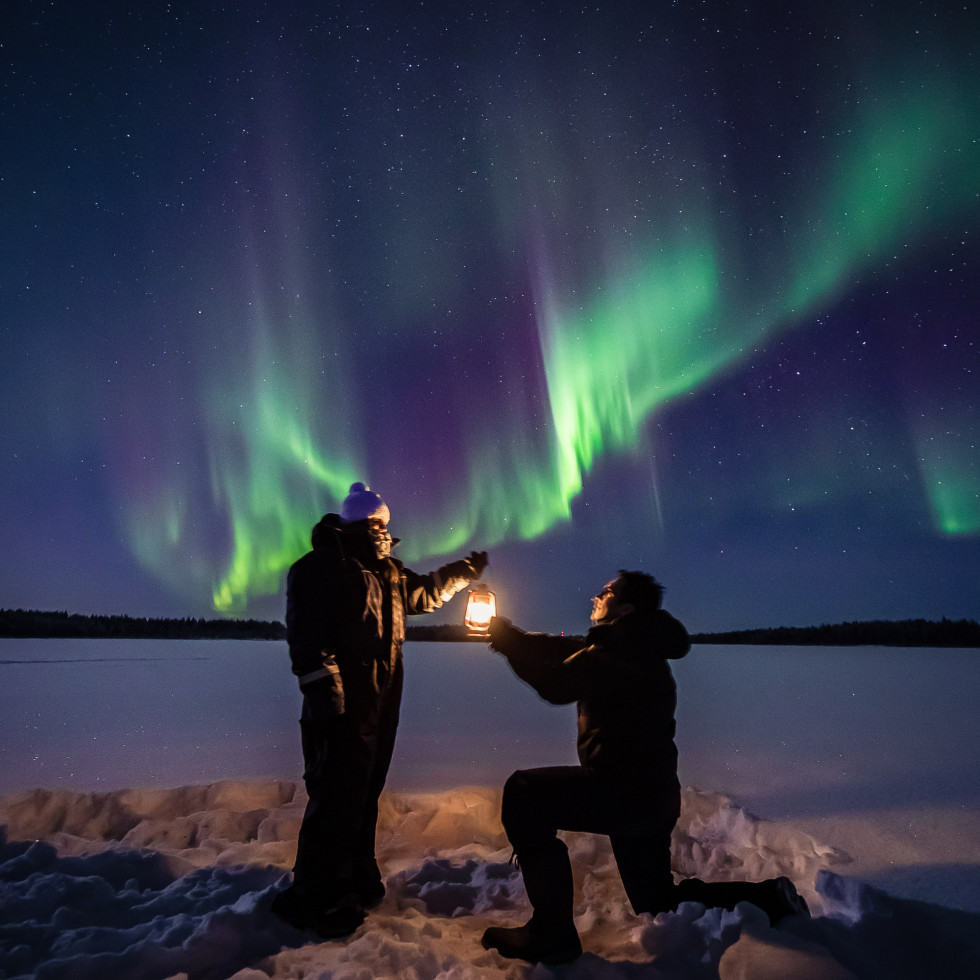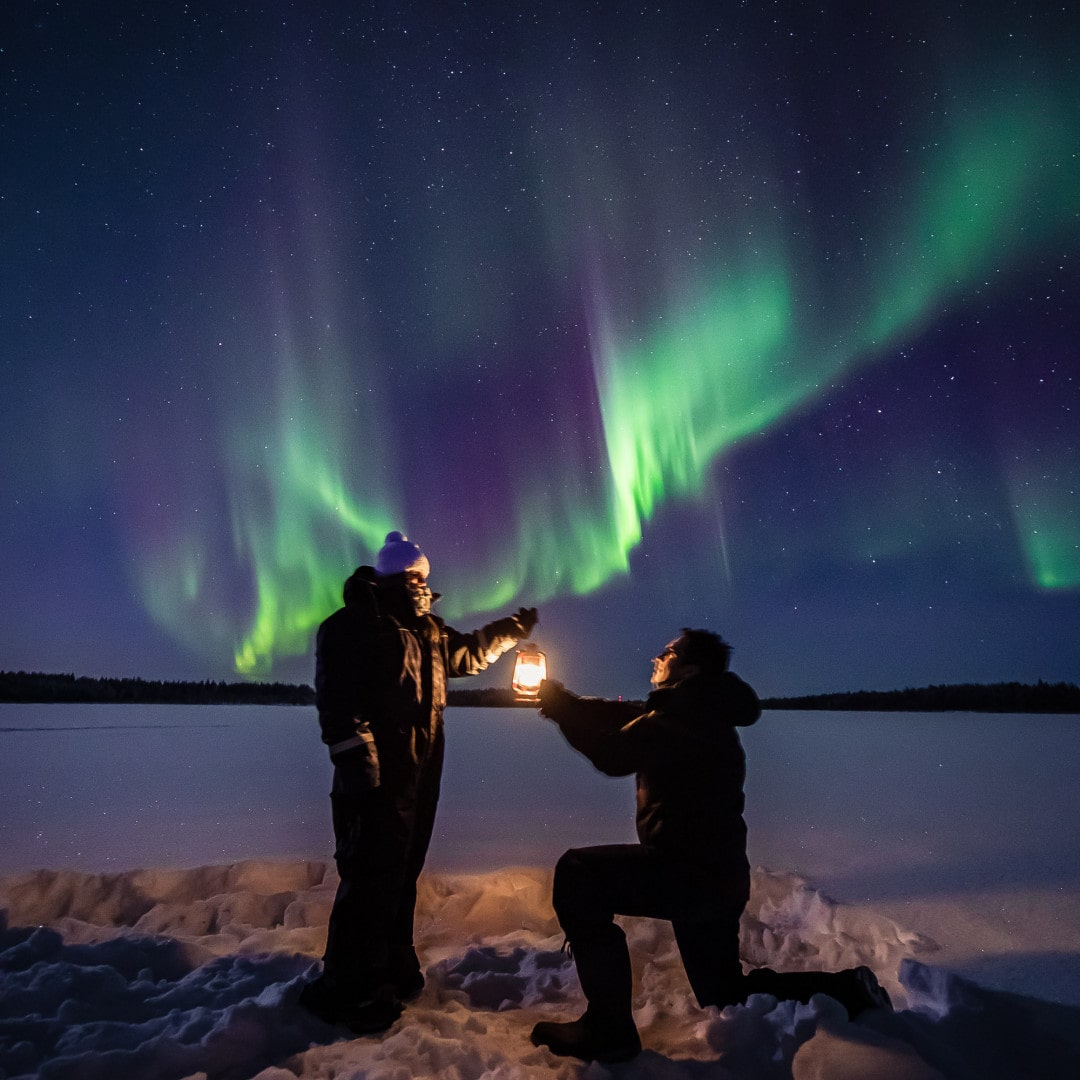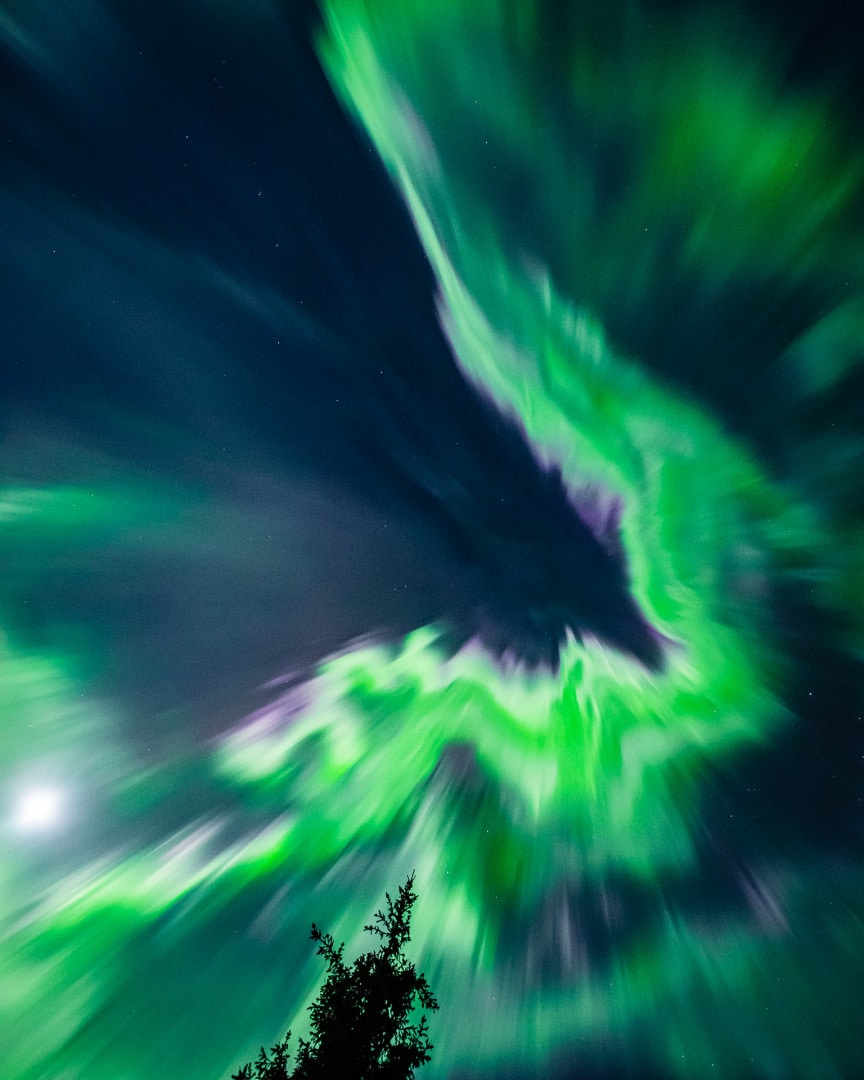 March is definitely one of my favourite months for aurora hunting! The aurora activity reaches its second peak after September-October. This due to the Equinox Effect, which means that the Earth receives more Solar Wind. You can start noticing this effect from the beginning of March, and it comes in full force towards the end of the month.
Almost every night in March is filled with auroras! Not all of the nights reach the storm level, most are still regular nights. However, even on a regular night you can often be positively surprised. Aurora arches are rising higher in the sky, and they often dance! Sometimes, aurora can explode above your head, without warning, or forecast.
Then, there are aurora storms. They come as a result of high Solar activity, such as "explosions" on the Sun (CME's) or streams of solar wind from coronal holes. The Equinox Effect helps to augment such activity. During an aurora storm, the sky can explode multiple times, and auroras generally last longer — several hours, or sometimes, all night!
The exact timing of aurora storms is hard to predict, but it's much more likely to see one in March (and October) than during other months. There are, on average, 6 nights with very high aurora activity in March, compared to just 3 in November or December. And during the Solar Maximum (circa 2024–2026), the chances to see an aurora storm are even higher!
In March, there is still lots of snow, and you can experience all winter activities. You have the best chances to see northern lights in all snowy months, and this is why I warmly recommend visiting Lapland in March!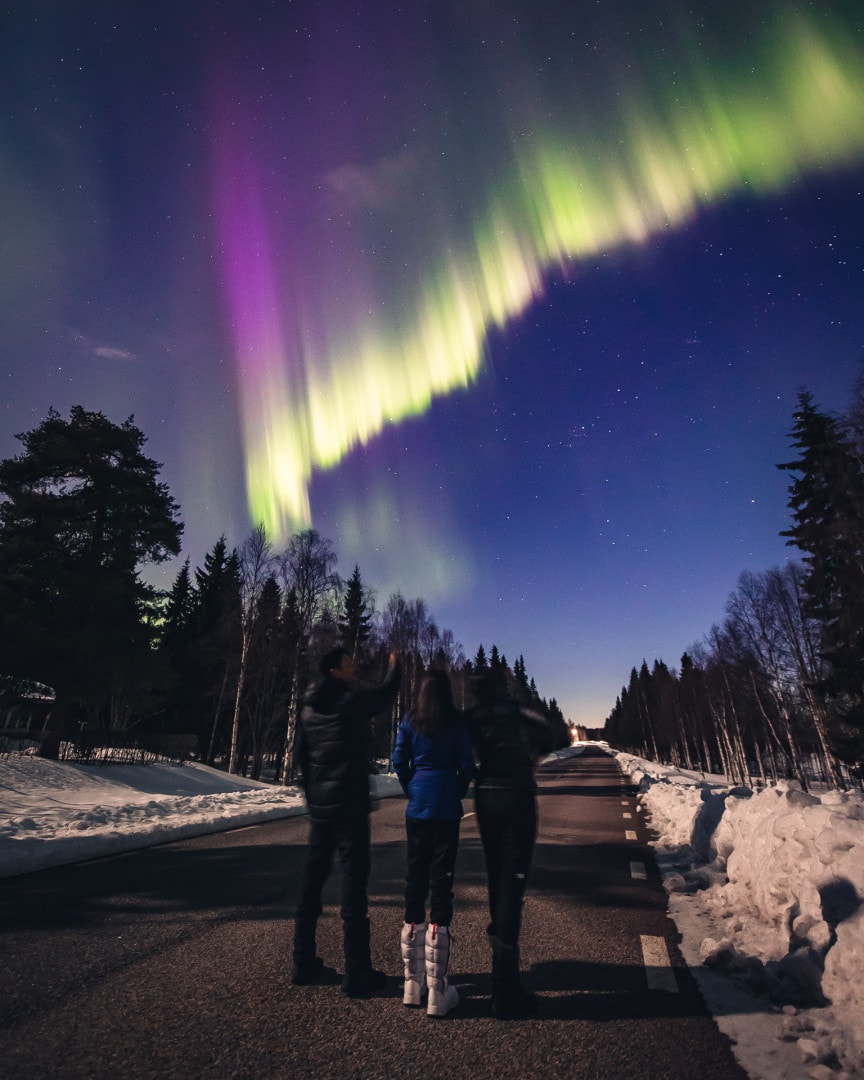 April is a super exciting month for aurora hunting. It has it all! Great auroras, big hunts, the joy of success, but also the pain of letting aurora go — April is the end of the season.
The Equinox effect is still very strong in early April. This means that chances for big auroras to happen are equally high in April as in March.
However, after the spring equinox, the night time decreases rapidly in Lapland. In early April, the night time lasts for about 4-5 hours, still giving us fair chances to see the auroras. With each week, the night time decreases, reducing the chances.
By Mid-April, seeing auroras becomes challenging. The darkness arrives only around midnight, but some auroras can already happen. I still do tours around this time, but they are a subject to good aurora activity and moon phase.
Around 20th April is probably the last chance to catch some auroras. By then, night time lasts 2 hours, and the light of dawn persists all night. The latest auroras I've ever seen was on 27th April, but it was only a faint glimpse. This is a good sign that the summer break starts for us aurora hunters!
Contact me
If you have any questions or you want to book a tour:
+358400825570 (Whatsapp)
aurora@aurorahunting.fi
Or use this contact form: